a (very short) review by the Crow.
Captain's log, Stardate 96803.04: Before I begin the review, I must explain why things have been so quiet on The Corvid Review of late. The Azure-Winged Magpie's health has taken a sharp turn, and it's unlikely she will return to posting anytime soon (although one review has been mostly written and is scheduled to appear soon). Something strange recently happened on my end as well, keeping me from posting any updates, and keeping me from giving this episode the usual justice I dole out.
That said, our "Star Trek Celebration" has obviously ground to a halt, but we should be able to resume "normal service" within the next week (I'm highly aware I keep saying this, but here's hoping).
With that out of the way, let's divert all power to engines and jump straight into:
DSC0209
Project Daedalus
SPOILER LEVELS at MINIMAL
Project Daedalus provides us with something that I believe has been long sought out: an episode featuring the crew apart from the starring cast. Starring here is Ariam 2.5 (Hannah Cheeseman), and she still remains largely a mystery to us. However, enough of the blank areas are filled in, and the episode is a solid continuation of the narrative beats from last week's episode.
Ever since last week, I had an indication that M-5 was going to be referenced (or, perhaps, a M-4), and it is becoming increasingly likely that such a storyline could be possible. The whole situation surrounding "Control" (no actor) is a complete flirtation with shows such as Person of Interest (which I found excellent), but doesn't really feel derivative.
Sonequa Martin-Green finally delivers a performance I can buy (as Michael Burnham) and Ethan Peck has me sold as Spock. Jayne Brook has one of her best outings as Admiral Cornwell to date (with the possible exceptions of her destroyal of some fortune cookies and a scolding), and Section 31 becomes a whole lot darker. I'm still not happy with what Section 31's becoming, but what we have works within the context of the show. Ultimately, the episode centres around Lr Cdr Ariam, and Cheesman does a good job of carrying the weight. Whilst I believe storage systems will be much more capable in the future, the plot points surrounding her memory do work as a narrative device. Nhan (Rachael Ancheril) makes the grave mistake of putting on red, but in what I found to be a bit of a twist, she defies the usual trope. The scenes of the away team on their mission are handled almost expertly by Star Trek veteran Jonathan Frakes, but the episode on the whole ends up feeling a little rushed. It's a solid outing, but it doesn't amaze me. On the whole, it's a decent episode, and is just another step in the way to the Red Angel — who we're visiting next week.
Apologies for having to cut this short, but I'll be back (stronger) next week to discuss the Red Angel.
— Crow out. 
---
Final Ratings
THE CROW:

6

/10
THE AZURE-WINGED MAGPIE:

TBA

/10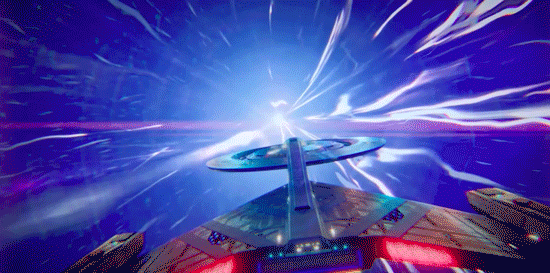 ---
Find Us on Social Media
---
See Also
---